Frequently Asked Questions
General
What is included in your packages?
---
Depending on your package, you will gain a turn-key ecommerce solution, a consumer app tying your products to user plants, subscription revenue share, digital marketing efforts, and more.
---
Isn't this just an app?
---
No. The app is the channel by which we gather our information. And a tool for how we connect to garden centers. Smart Plant is more like a hub for the home, where a consumer gives us a footprint of all the plants they own.
---
You just want to use my customers to build your brand.
---
We already have customers. We want to bring them to you. Also, the more customers you sign up, the more data you'll receive because you'll have access to more households so signing up existing customers would be very beneficial to your company.
---
Can I make money from using this tool?
---
That's why we're here! Not only will your store make money from an increase in sales, new customers, and year-round foot traffic, you can also make money on every user who signs up for SP premium and is linked to your store.
---
---
About The App
Where is the Smart Plant Home app available?
---
Smart Plant Home serves the United States, Australia, and New Zealand. We'll be working on adding more locations soon!
---
Why should customers choose this app over other plant ID or care apps?
---
Other apps may offer a single service such as identifying plant or a care calendar. Our app is jam packed with useful services backed by actual experts with experience to answer your customer's care questions.
---
How does the Care Calendar work?
---
Watch this short video for an overview of the Care Calendar feature! We link the products that you sell in store to our user's plants. When their plants need a product like soil or fertilizer, we send them to you!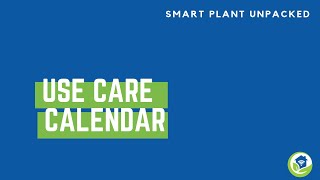 ---
What is the Scan a Plant feature?
---
Watch this short video for an overview of the plant scanner! Customers can scan or plant's barcode (or type it's name in) to recieve instant care. Think of this as a plant tag in their pocket.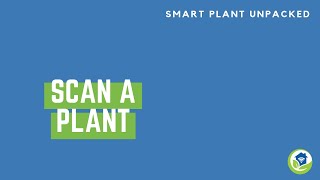 ---
What is Plant ID?
---
Watch this short video for an overview of the Plant ID feature! Customers can also go Premium for unlimited Plant ID's. You make $$ when your customers go Premium!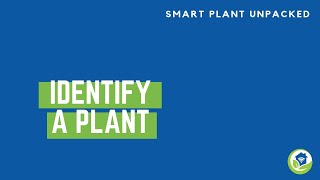 ---
How many app users do you have?
---
We currently have over 500k monthly engaged app users with one of the highest industry engagement rates. Our app users love learning about new plants, products, and where they can buy local.
---
Is the app free to use?
---
Yes! Anyone can download the app and add the plants they own to their care calendar. We take it from there and link them back to you to buy the care products they need. Anyone who wants access to our experts and unlimited plant id's can purchase a premium subscription. Best part, you make $10 when your customers go premium!
---
If my customers join your app why would they come to my store?
---
We turn your store into an interactive retail experience so that they want to come in, scan your plants, and explore your shops. Plus, we promote your products and your locations to keep them coming back.
---
Can you make the app look like it's for our store?
---
When a customer scans a plant at your location, the home page of the screen will change. It will feature your plants, your promotions, your events, videos and more!
---
---
Getting Started
How much time is involved for me to set-up?
---
Set-up ranges from 4 hours to 4 weeks depending on the package, your internal processes, and current systems. We have a dedicated team to help, and we do the heavy lifting.
---
I don't have the bandwidth to execute this kind of program.
---
We handle the heavy lifting. All we need from you is a simple spread sheet with your plant and product barcode SKUs and we'll handle the rest.
---
Is this an all or nothing? Can I step into your program?
---
While we don't provide trial periods, we do offer a different packages to meet your needs. This way, you can always add more to your package when you're ready.
---
---
About Ecommerce
What makes SPH different compared to other eCommerce solutions for the green industry that have recently hit the market?
---
If you're only looking to give existing customers a way to order from you online, any platform on the market can likely satisfy that goal. However, if you want to acquire a new and younger customer segment and ensure the success and legacy of the future of your business at roughly the same cost or lower, SPH is the only solution on the market for you.
---
Why should I choose a SPH eCommerce package?
---
You need a solution that is supportive, simple to get going, easy to maintain, evolves with consumer demand, and provides an ROI beyond the sale at no additional cost. SPH provides all of this and a peace of mind that you're on the right track.
---
What if I have an eCommerce solution already?
---
Awesome - plug that into your SPH Hub. We will help increase your online sales, bring customers back every month, and ensure they're successful well after the sale.
---
Do you have a demo ecommerce site?
---
Yes! View our demo ecommerce site here. We add your logo to the top left and you choose 3 rotating banners to make this your store's ecommerce site. This site comes pre-loaded with tons of plants and products that you can sell direct without carrying inventory. You can also add the plants and products you sell in store to your site too for pickup!
---
---